Now Payday Loans in Florida Aren't Your Only Option during Your Cash Crunch Phase!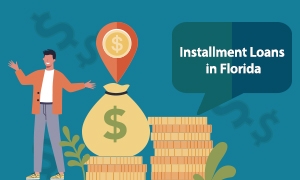 Payday loans in Florida online or from a store based lender have a lot of restrictions, with most benefits weighing heavier on the lenders side. With no rollovers, a cooling off period of 24 hours between borrowing a second loan after paying back your first etc. it can be a stressful affair.
It can specifically be strenuous when you're in bad shape financially, since a payday loan even though helpful when first availed, can be difficult to repay since the entire loan will have to be paid back in wholesome. With no chance for a rollover and since you aren't allowed to apply for two loans at once, you may find yourself in a soup if you aren't able to repay. Also, you may be forced to apply for another loan, and this may continue for a long time with a high chance of damaging your credit score.
If you choose a Florida installment loan online instead, you can pay back your loan in small amounts over longer time periods whose amount while paying back will be way less monthly than any payday loan. With flexible and convenient repayment terms and transparent policies, our debtors always make sure to come back to us for loans.