No Catch. Just Savings!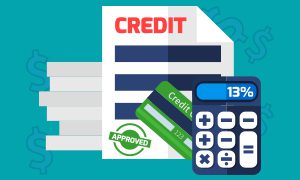 Need online loans with low interest rates and fixed monthly payments? Get personal loans without overpaying on interest from InstallmentLoanz, one of the transparent lending companies online. We understand that borrowers with good credit score can easily avail cheap loans but people with bad credit or no credit history struggle to obtain personal funding with affordable loan rates from online lenders and loan places.
Banks do offer best personal loans with affordable interest rates but it involves collateral. Meaning, you need to pledge your assets to secure or guarantee the cash loan. In an event of non-repayment of personal finance, you may lose your pledged assets. Thus, traditional lenders provide only secured personal loans. In addition, you must have an excellent FICO credit score to qualify for bank personal loans.
Why Get Unsecured Personal Loans From InstallmentLoanz
Interest rates today are soaring high; be it for home loans, mortgage, auto title loans and car loans; personal loans such as payday loans or installments loans are no exception. Many borrowers in need of personal emergency funding, do apply with payday loans direct lenders unable to realize the rollover costs, late fees and other penalties that eventually lead to payday loan debt trap. However, do not worry. InstallmentLoanz, as a reliable direct lender online, offers low interest loans even for bad credit and no credit.
We, at InstallmentLoanz, believe in transparency in lending and hence strive to provide you best online loan for personal use with no hidden costs, no prepayment penalties, no application fee. Besides, you can get a loan online from us with no credit checks, no collateral and no faxing.
Personal loan interest rates with us are fixed and you can pay them in flexible payments. In contrast to single monthly payment as in payday advance that is difficult to pay when you are living pay check to pay check, equal monthly payments benefit of small personal installment loans make it very affordable and convenient for you to pay back.
Realize that rates for low cost loans vary from lender to lender and the approved amount also differs, depending on the eligibility and income source. As a first time applicant, you can borrow money online from anywhere between $200 and $500 with us. Upon exhibiting responsible financial behavior through timely paying off the installment loan, you can gradually become eligible for a loan upto $1000. Note that InstallmentLoanz does not offer online personal loans exceeding $1000.
Our Clear Personal Loan Rates and Terms:
Our standard loan term is 12 bi-weekly payments (not exceeding 6 months or 180 days). You can pay back in full also.
We charge a loan fee of $30 on every $100 based on the agreed length and number of schedule payments
There is no early pay off fee; you can prepay as per your affordability during the tenure. The personal loan fee will be accustomed as per the shortened payment schedule. In fact, prepayment may help you lower the interest rate charged
Annual Percentage Rate (APR) that is the annual interest rate on the loan ranges from 365.00% to 1564.28%
Our Non-Sufficient Fee (NSF) is $20. Note that, this is applicable only in case of not having enough funds for payment in your authorized account.
There are no charges for loan cancellation. You are free to withdraw your unsecured online loan within three days because we offer 72-hour satisfaction guarantee. However, contact our customer support team immediately for help.
Model Repayment Schedule for a $200 Personal Loan Online (Illustrative Example Only)
| Number of Payments | Payment Amount | Payment Due Dates |
| --- | --- | --- |
| 1 | $74.00 | January 2, 2017 |
| 1 | $69.79 | January 17, 2017 |
| 1 | $65.60 | February 1, 2017 |
| 1 | $61.39 | February 16, 2017 |
| 1 | $57.19 | March 3, 2017 |
| 1 | $53.00 | March 20, 2017 |
| 1 | $48.79 | April 4, 2017 |
| 1 | $44.59 | April 19, 2017 |
| 1 | $40.39 | May 4, 2017 |
| 1 | $36.19 | May 19, 2017 |
| 1 | $78.00 | June 3, 2017 |
Zero risk, zero stress and 100% borrowing satisfaction guaranteed